Time for Rainboots! (Because It's Raining in Seattle)
These are just about the cutest rainboots I've ever seen! However, to get these Vivienne Westwood by Melissa, you have to fork over $150.
Now these are not as cute, but they're the Vee by Jeffrey Campbell for $50. However, if you're going to go with Jeffrey Campbell I suggest these: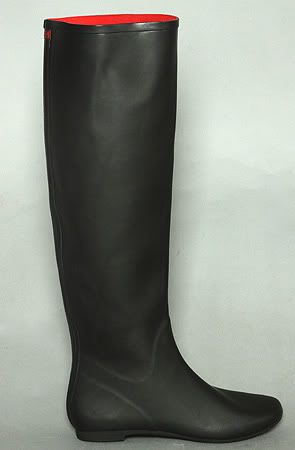 The Marsha by Jeffrey Campbell for $60.
They're matte black, slim, and look more like regular boots!
If you're looking for a more traditional rain boot look, but still want the matte-black look, then look no more:

The UO Heeled by Urban Outfitters now $28.
If you're bold enough to sport some white rainboots, then go for these:

The Kelly by Tretorn $70.
Tretorn also has a twist on the traditional yellow rainboots:

The Skerry Mid-Calf by Tretorn for $40.
Or better yet:
The Sporto Aroostic Weatherproof Duck $50.
Now here's a rare color:
Some milk chocolate rainboots by Adi Designs for $60.
There are cute fashion shoes at every price point. Which pair is your favorite?